John's Place
Hi, I'm John Andrew Fairhurst and I live in Stockport, Cheshire, UK.
Welcome - you are visitor
since the 1st June 2003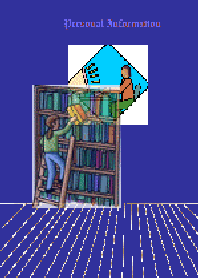 |Book Front |Personal Details| Send me a message| Site Map
My main interests are Reading, Writing, Computing and Model Making.
I own a 6" Newtonian Telescope which I use in my forays into astronomy.
I am a member of the SETI at Home Project, which can be found here
I have accompanied my step father on a number of birdwatching trips across the globe which supplimented an interest I have shown in ornithology since my teenage years.
Another interest I have taken up recently is photography. Click here to see some photographs.
---
Visit my Booksite | Click here for details of my place of work | Site Map
---
Document:
Last Update:
---